Services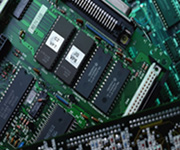 We are a full service company offering all phases of systems development and production from conceptual design through formal testing, documentation, and system integration. We pride ourselves in being very responsive to customer's needs and delivering systems on time and within budget.
Our software engineering department provides application software for data link and radar simulation and processing, man-machine interfaces, custom graphics symbols sets, terrain mapping, route planning, radar tracking, and data collection and analysis.
Our hardware engineering department provides custom interfaces for data links and radars that cannot be implemented by standard off-the-shelf interface cards.
For more information about our serviecs please via the address listed on our site under the Contact Us link